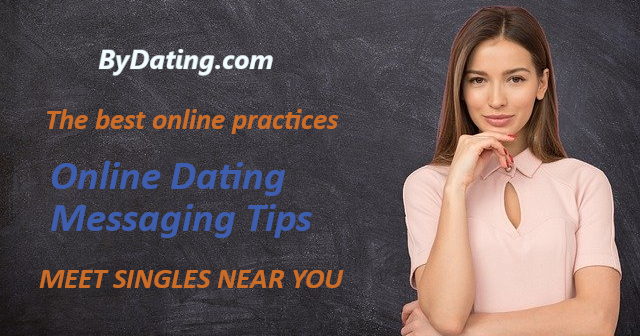 Online messaging can be an effective way to communicate with potential romantic partners and get to know them better. Here are some tips to help make your online messaging more effective :

Be thoughtful and engaging: Take the time to read the other person's profile and use what you learn to come up with thoughtful, engaging questions or topics of conversation.

Be honest and authentic: Be honest and authentic when messaging someone, and don't be afraid to let your personality shine through.

Be respectful: Show respect for the other person's time and interests, and avoid being rude or dismissive of their views or opinions.

Use proper grammar and spelling: Good grammar and spelling can help make your messages more clear and professional-looking.

Respond promptly: Try to respond to messages in a timely manner, and avoid letting conversations lag for too long.

Build rapport: Build rapport by finding common interests, sharing stories and making the other person feel comfortable

Be confident: Be confident when messaging and avoid using language that shows doubt or insecurity.

Keep it light: Avoid discussing heavy or controversial topics, keep it light and fun, and allow the conversation to flow naturally.

Don't be overbearing: Don't message too frequently or try to force the conversation. Give the other person space and time to respond.

Remember that the goal of messaging is to move the relationship forward. Whether that means asking for a phone number, setting a date or make plans for future.

Keep in mind that everyone is different, and not everyone will respond the same way. Be respectful, be yourself and always keep an open mind when messaging others.